Springing into the Garden at STA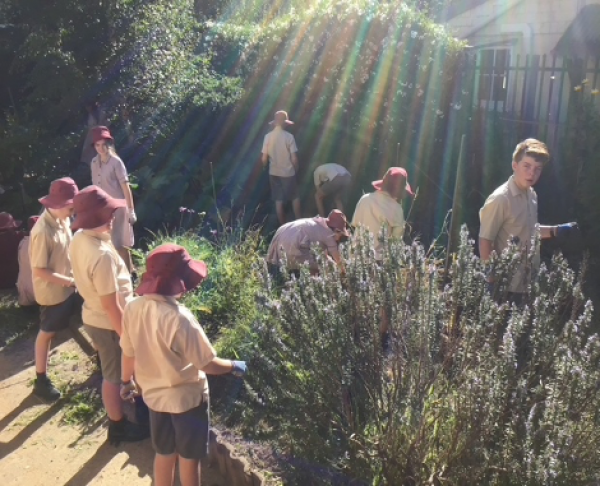 It's springtime! Our whole community here at St Thomas Aquinas has responded to the feeling of warm air, the buzzing of bees and the budding of bright green leaves – preparing garden beds and raising seedlings in readiness for a massive planting around the school.
This year, as part of their Living Things unit in Science, students raised seeds in greenhouses that they designed from recycled containers. They then planted the seeds into their class garden beds.
Each grade has a large raised garden bed in which to plant flowers and vegetables.
We've also spruced up the entrance to the school with some loving attention to the front gardens.
Kindergarten has also been busy raising beans to watch how plants grow, connecting their learning in the classroom with outdoor spaces and gardens.
While Year 6 has taken charge of restoring a wonderful parterre garden (a garden occupied by an ornamental arrangement of flower beds). A range of fruit trees – including citrus and pear as well as a beautifully pruned bay tree – have now been planted, watered and nurtured in an attempt to revive and regenerate this precious space.
Our students helped wade through the weeds to uncover garden beds with great potential, as well as a fish pond made from an old bathtub that was full of tadpoles. Once the beds had been cleared, the students fertilised them with manure from local farms and then started the planting.
Students have also been decorating rocks and making stepping stones to decorate the garden.
The practice of "regenerative agriculture", to make sure that soil is not exposed and subject to erosion is an important part of this process. For this reason, all the beds are mulched with straw and fine grass is allowed to grow freely around the new plants.
STA Spring Garden Photo Gallery